SEANICS
7 living modules floating on water
SEANICS is a flexible, modular space, which activates the water's potential for new recreational environments. Whether it is a floating meeting room, or a complete island solution, or a remote summerhouse, SEANICS ambition is to bring people closer to nature.
STATUS:   In progress
LOCATION: On water - anywhere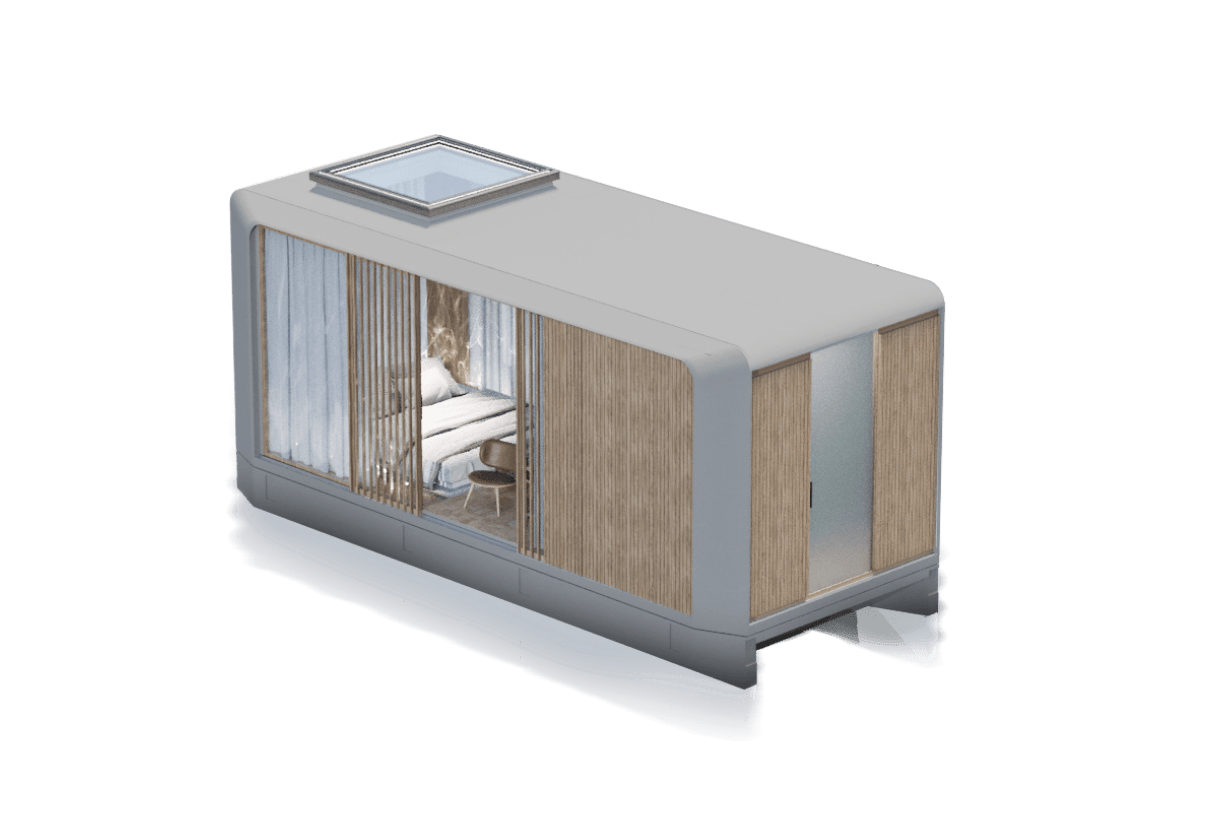 Hotel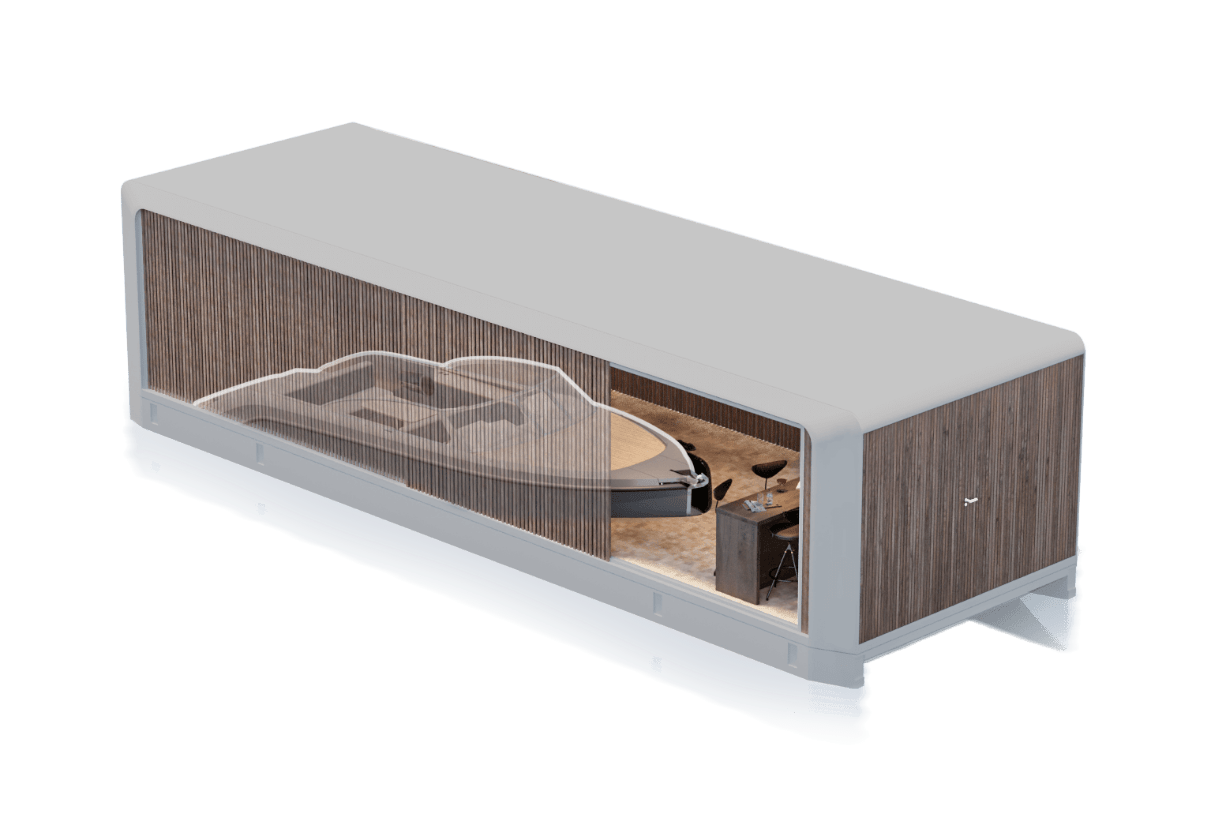 Garage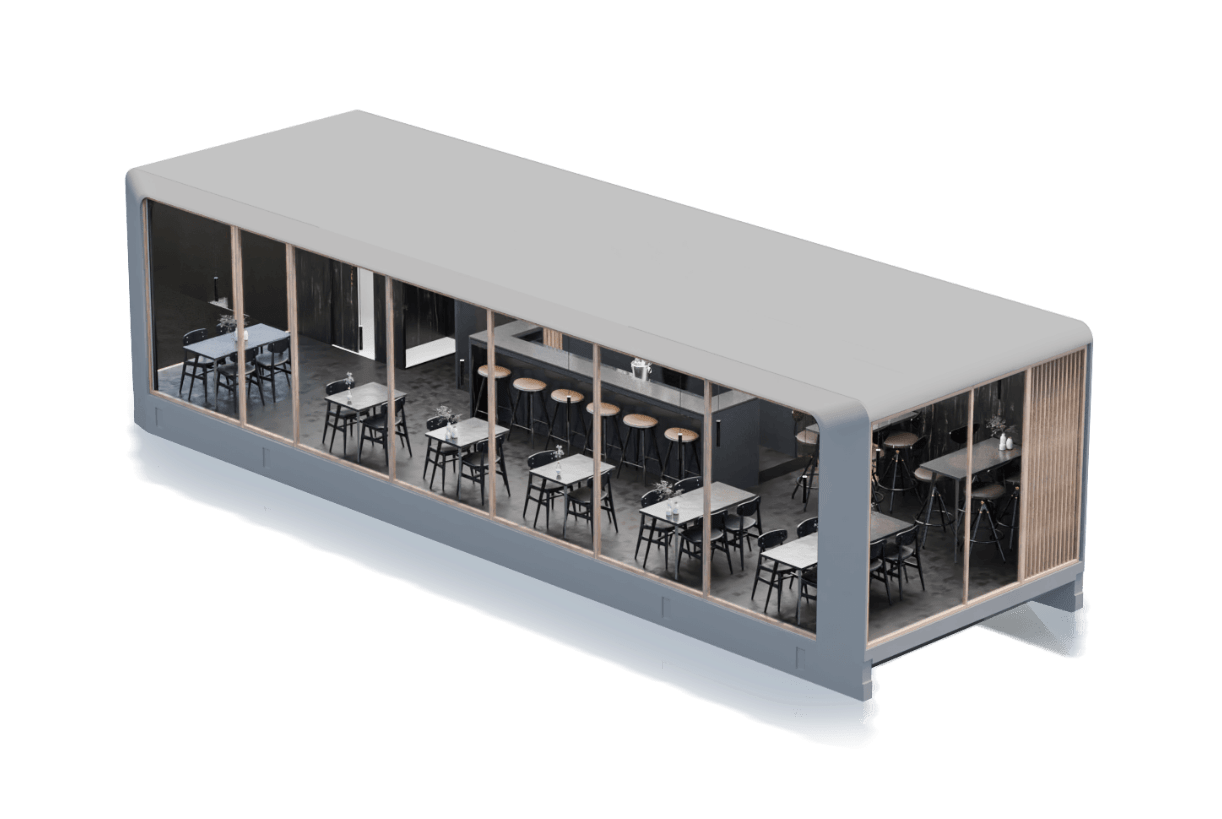 Restaurant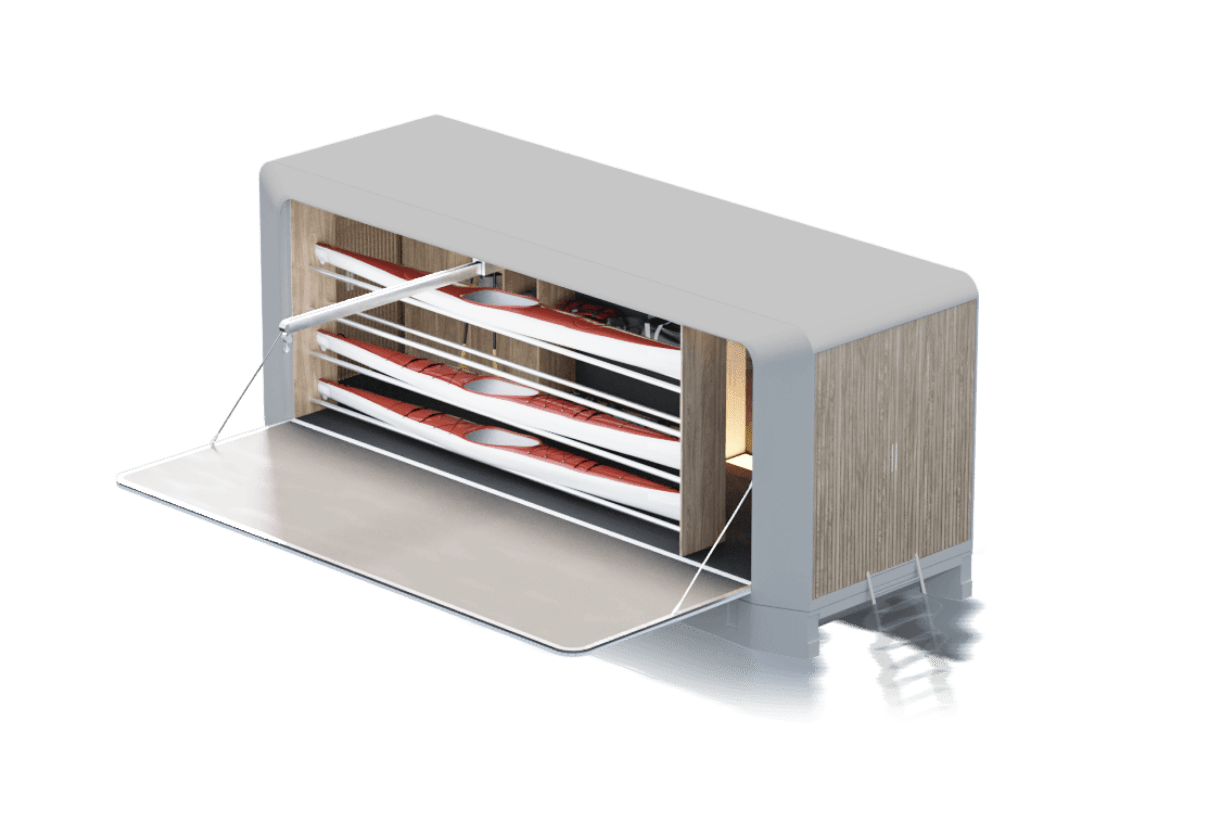 Utility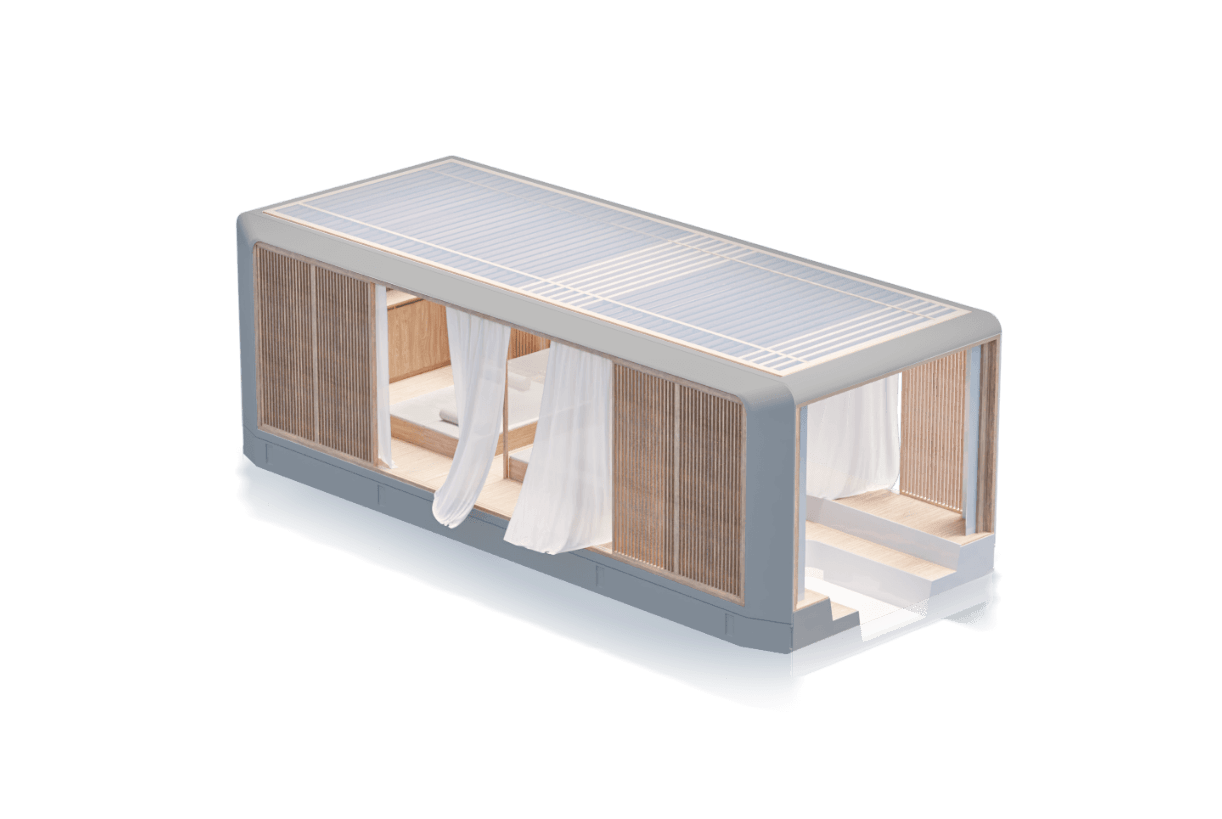 Cabana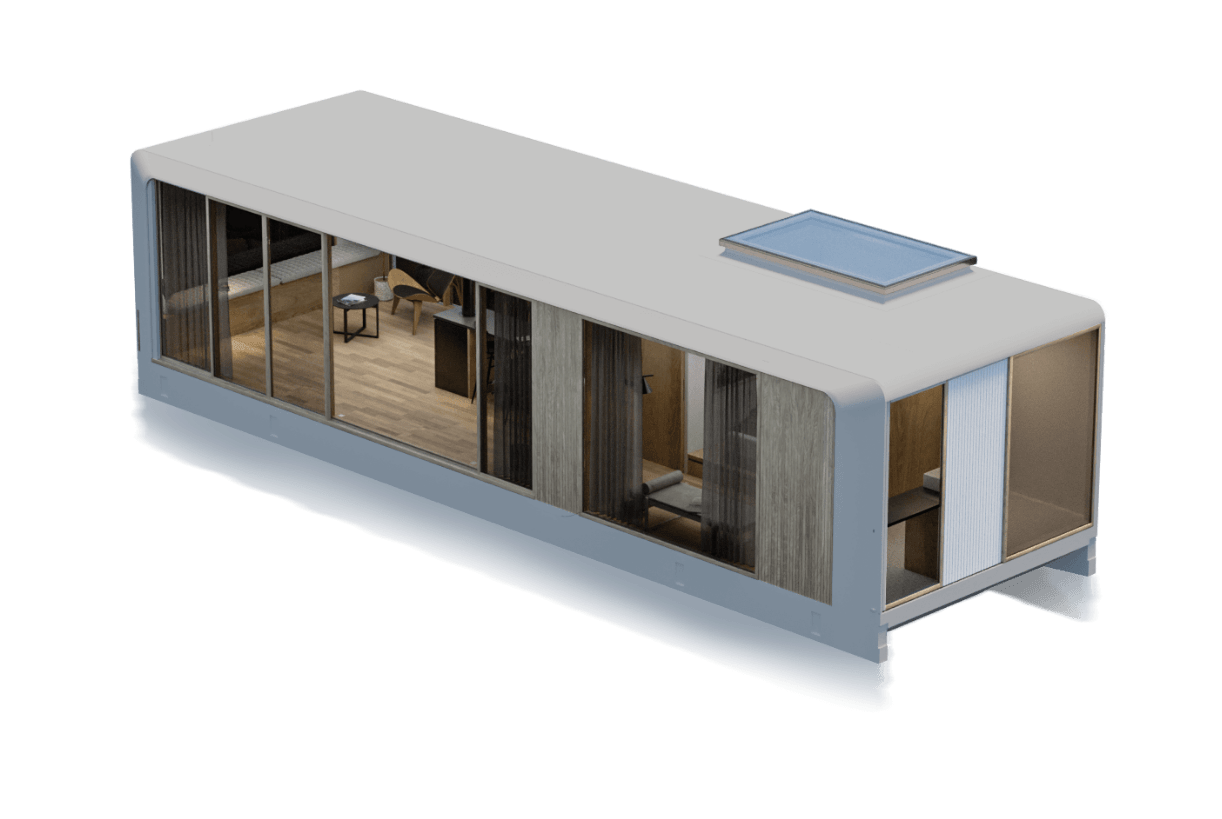 Summerhouse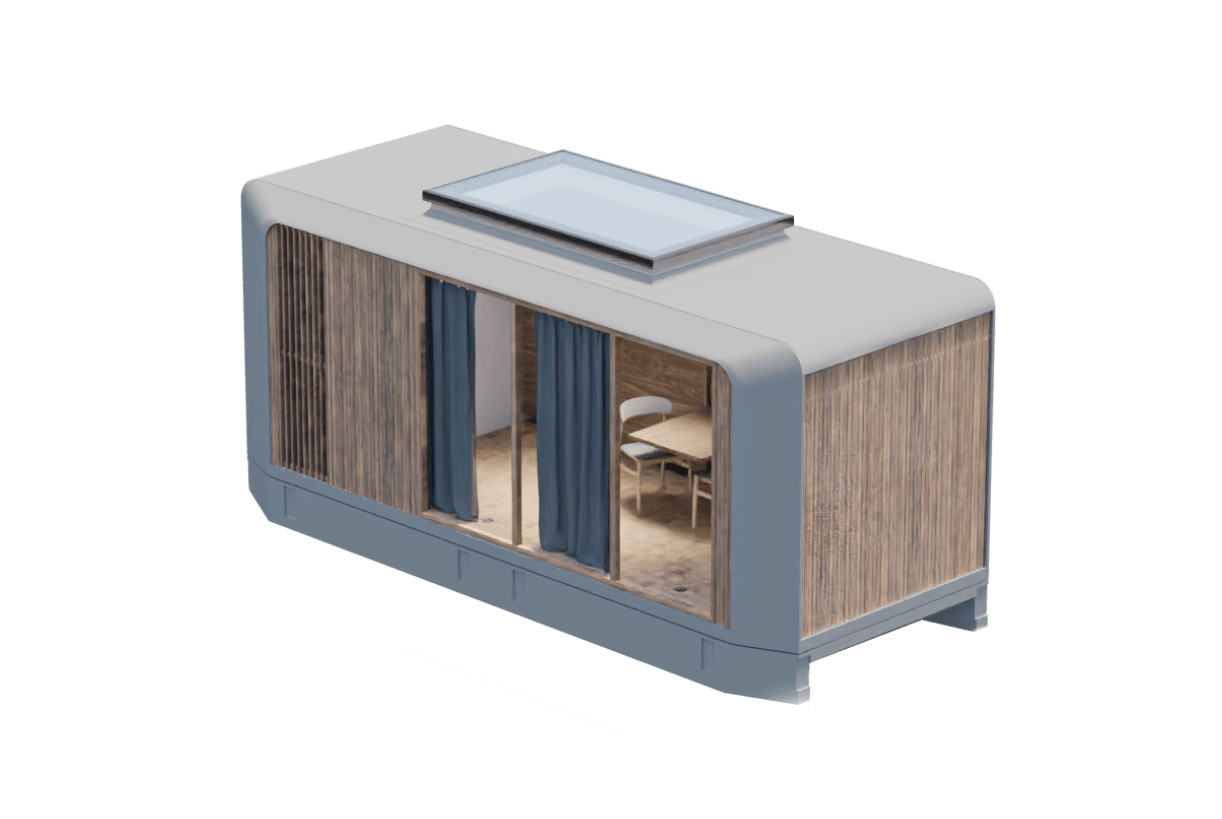 Studio
Design philosophy
We designed seven modules with a focus on spatial optimization, materiality and daylight. Each module is carefully planned for it's unique purpose. The modules can be used individually or put together in clusters, like floating villages.
They are 100% electric, well insulated for cold climates and completely weather resistant.
Sustainably built
Seanics has developed an innovative and highly sustainable composite material which is 100% biomaterial, made from 30% flax linen and 70% basalt fibres. The biocomposite hull structure is resistant to corrosion and welcomes the natural fortification of marine growths.
Studio module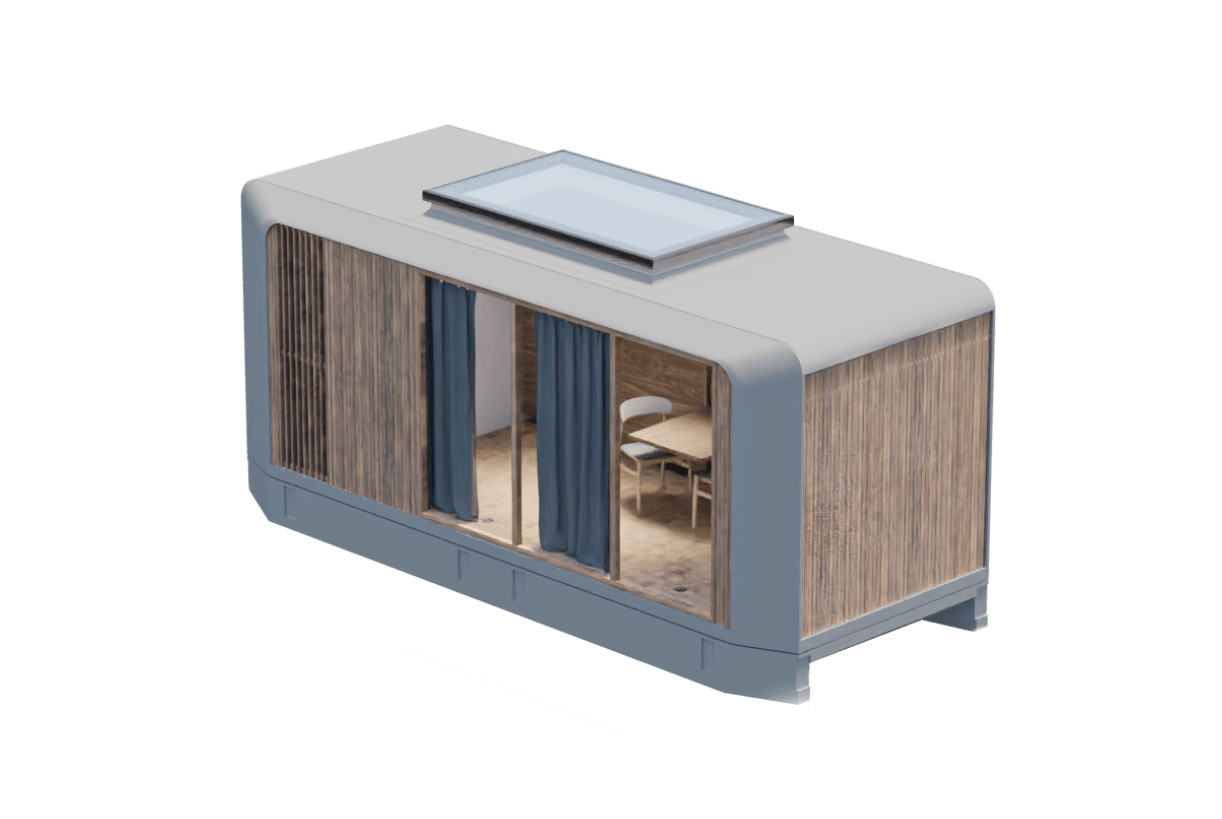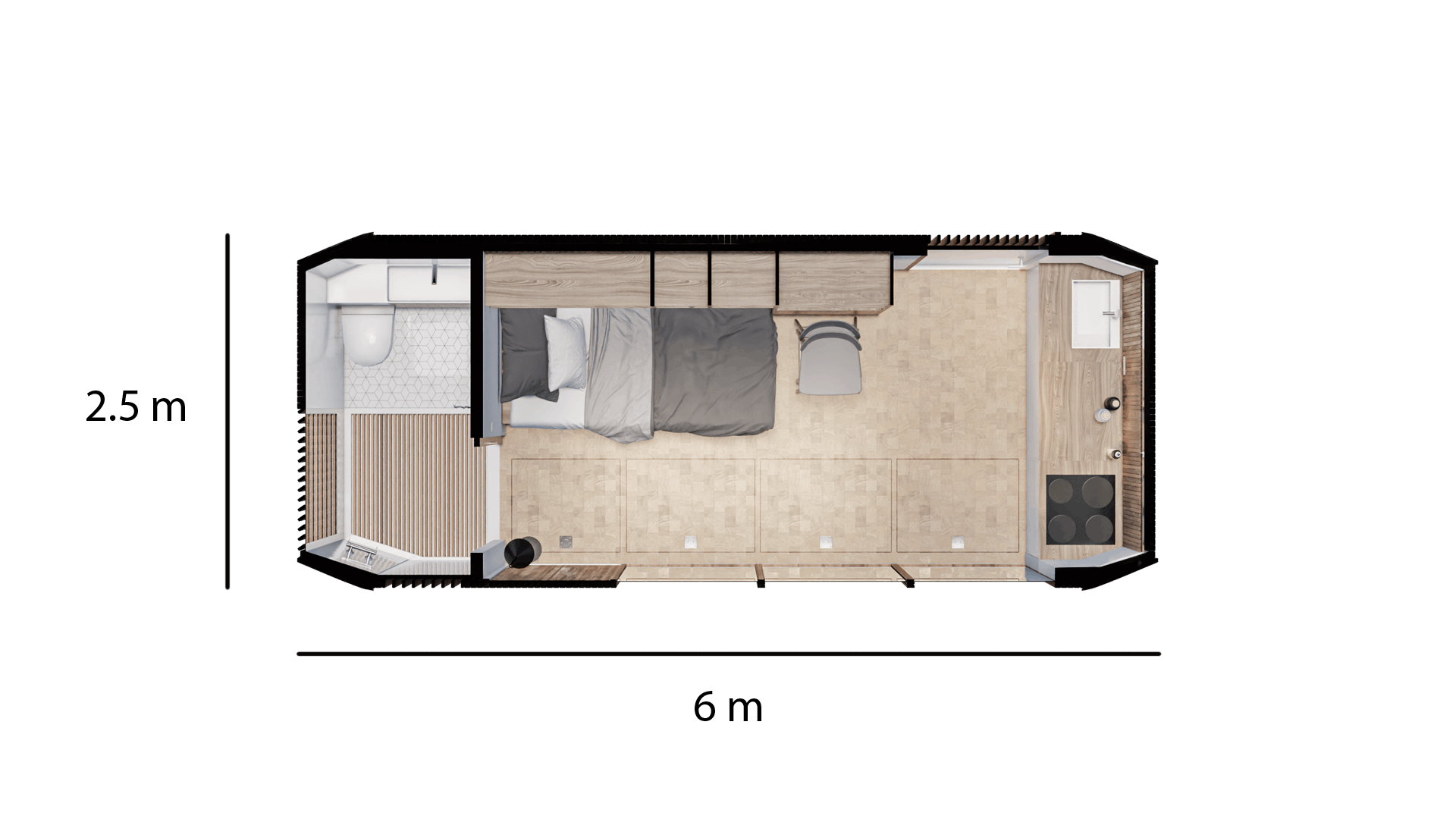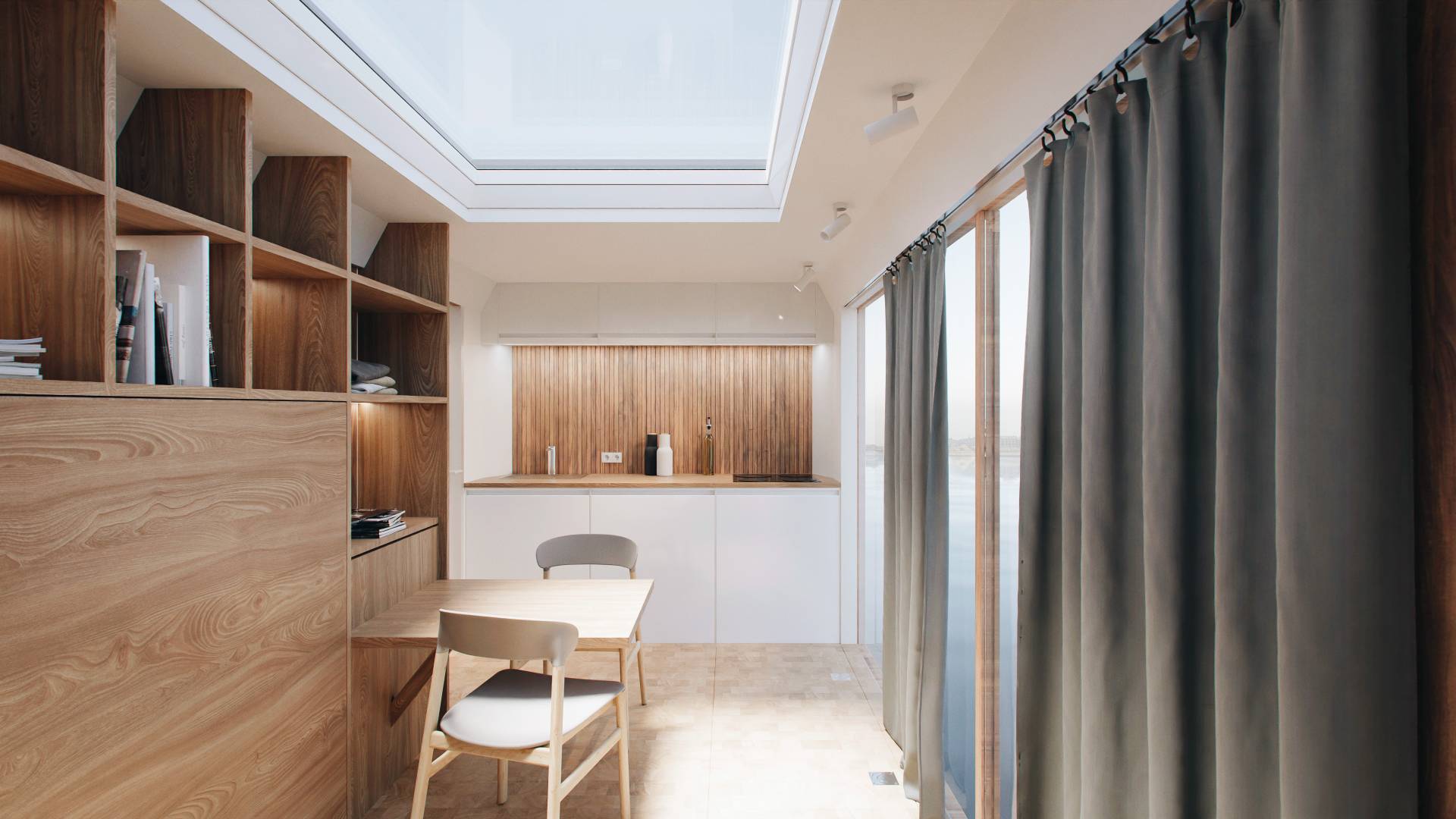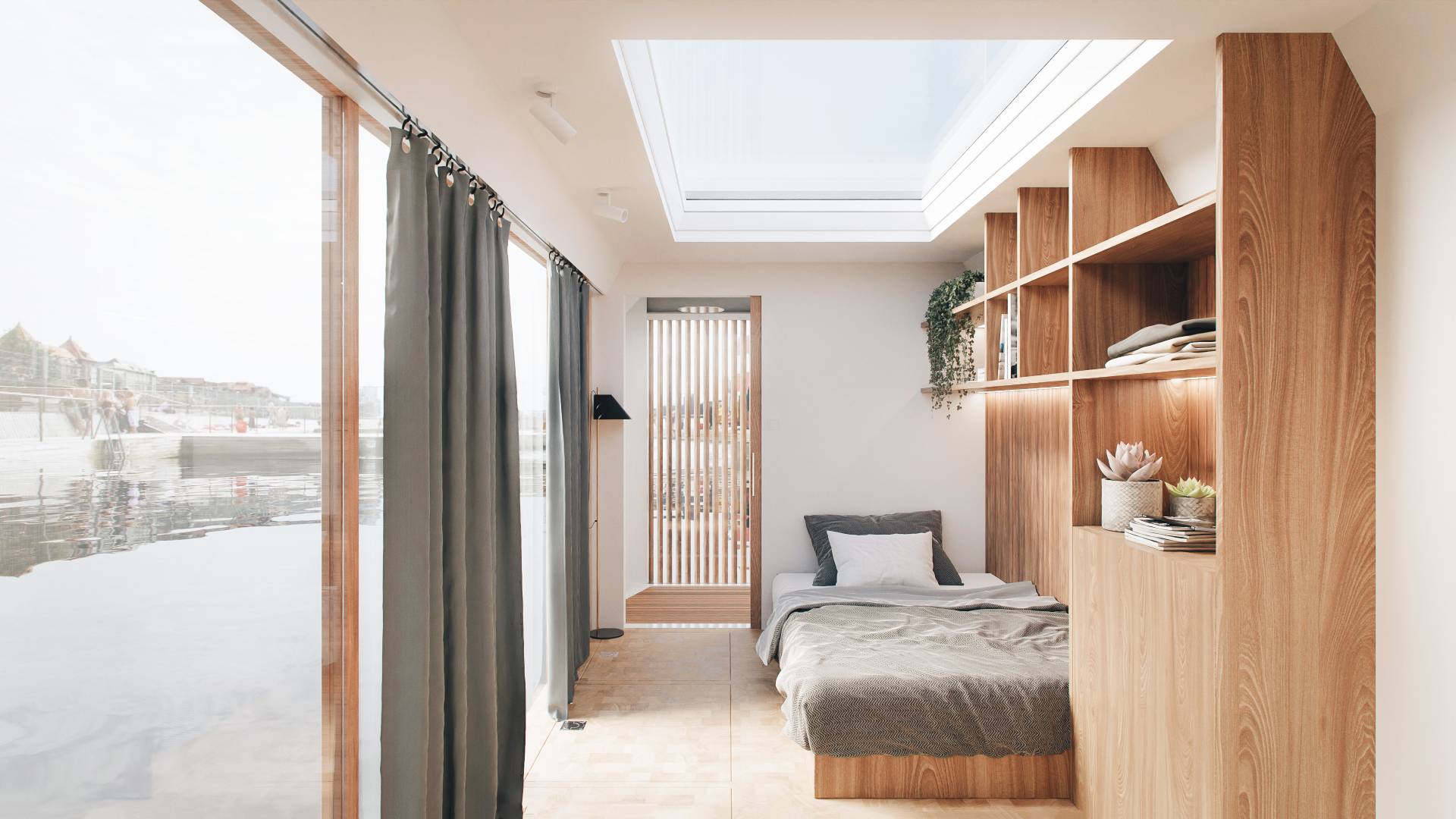 Restaurant module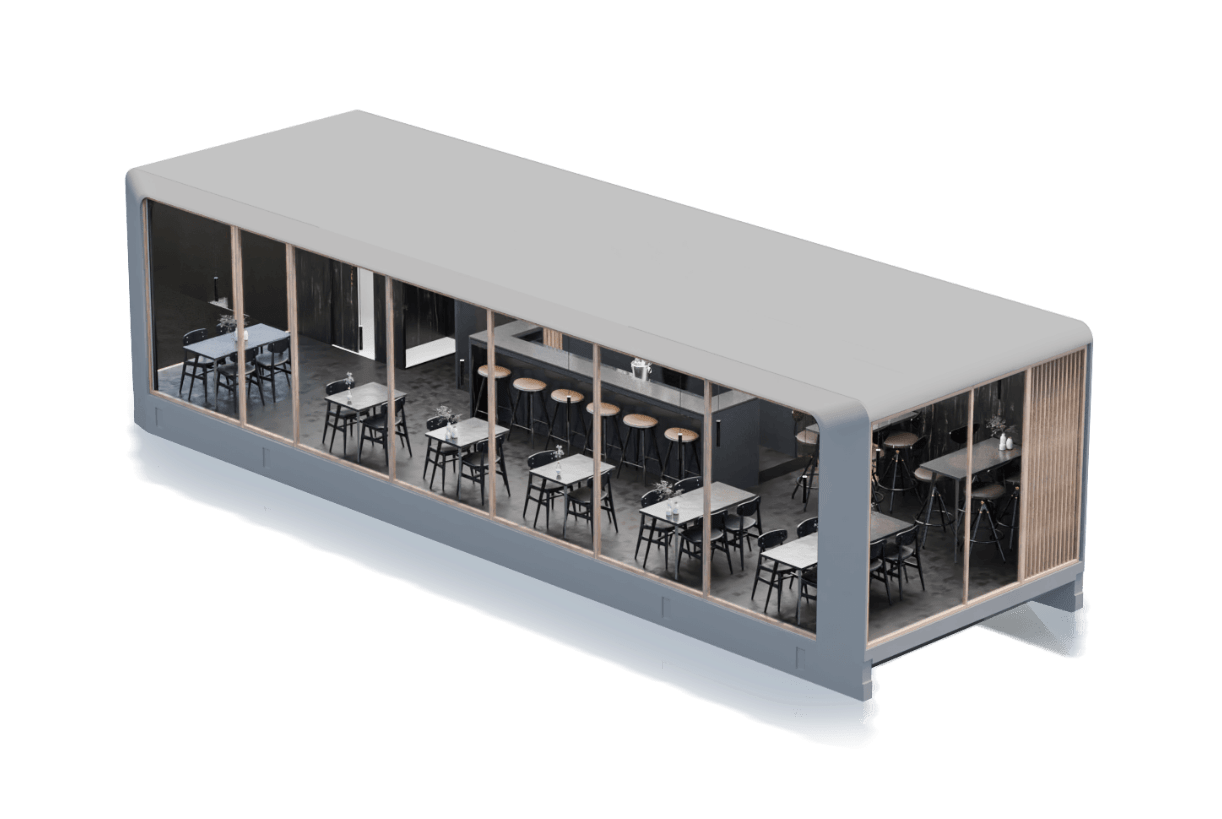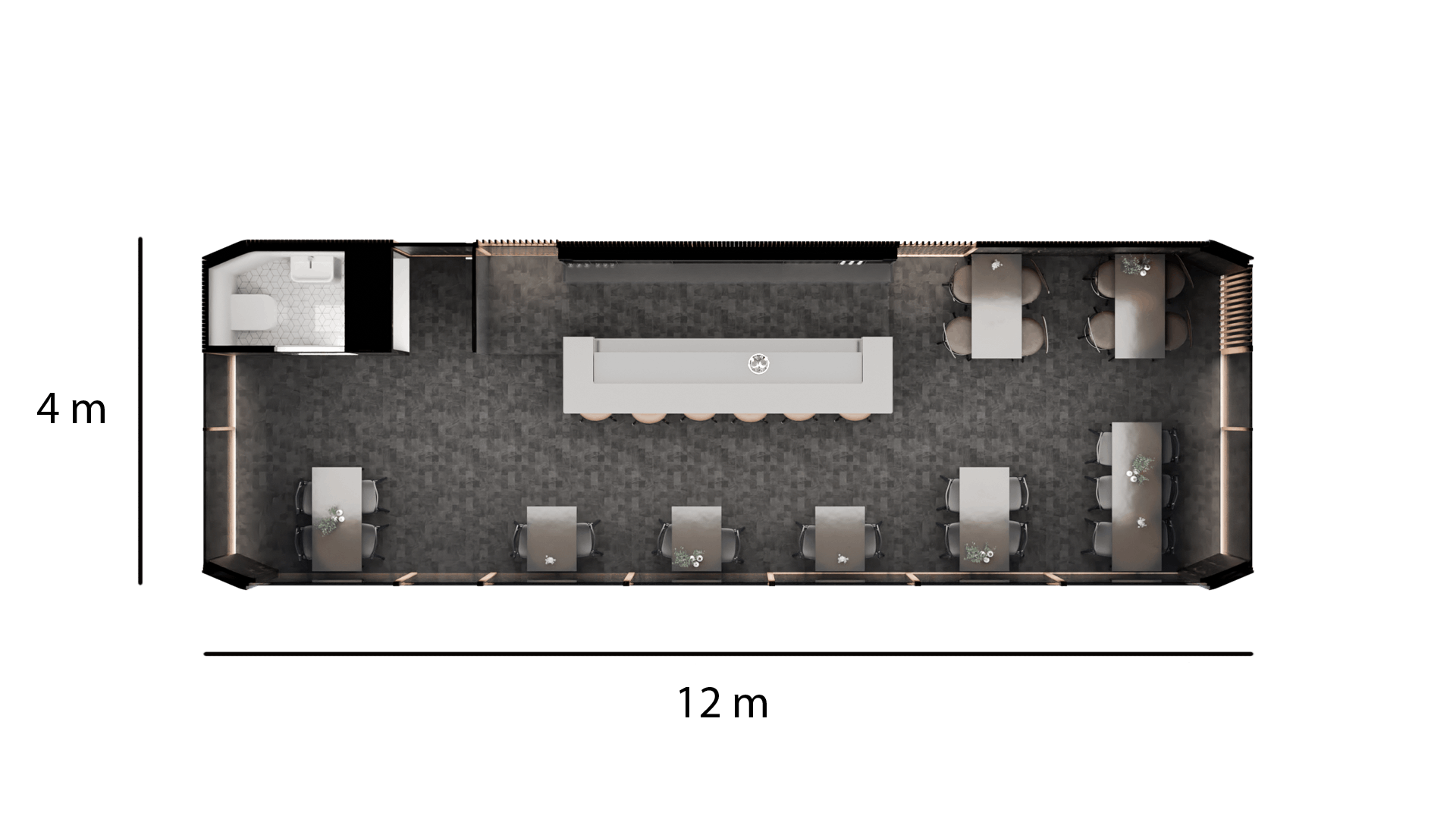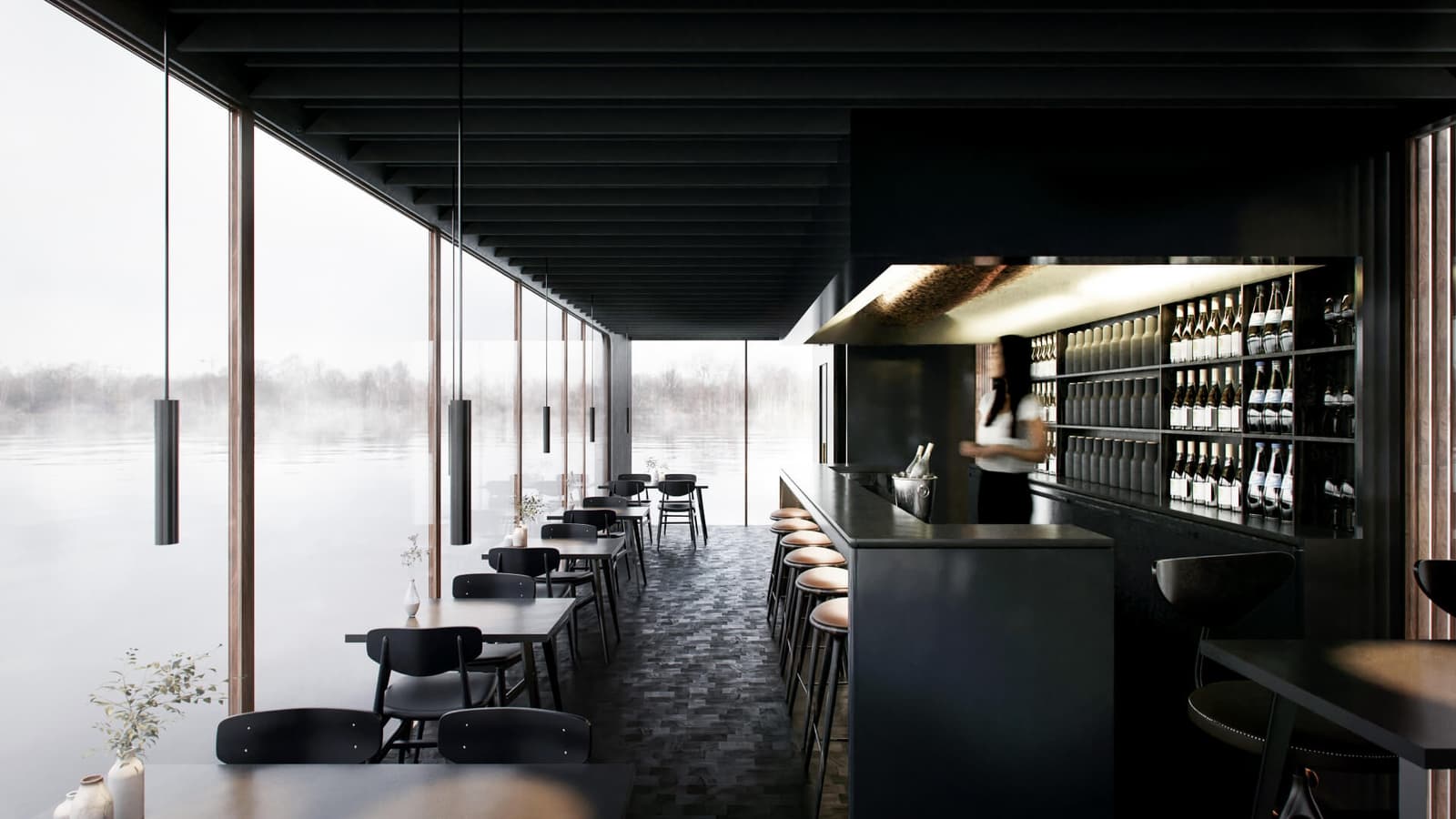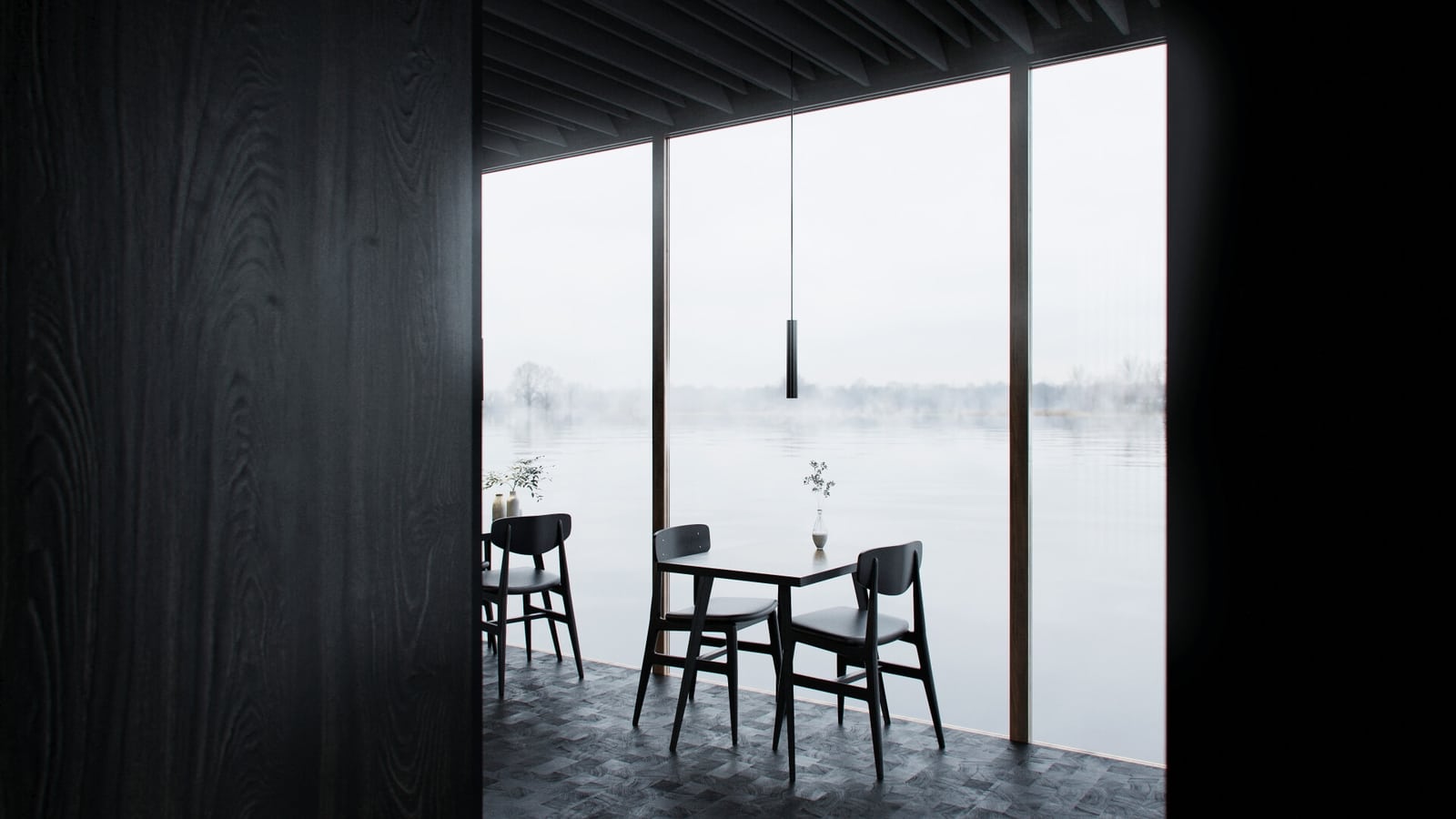 Summerhouse module